"Libraries are not profitable, but they are worthwhile"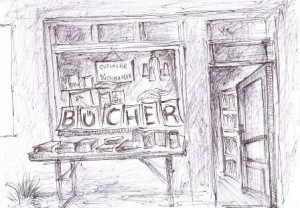 Regardless of major protests, public libraries were closed in many districts of Berlin. This is also the case in Pankow, despite the large reading community.
In order to give socially disadvantaged citizens greater access books, on March 10, 2008, at Winsstraße 30 II, the project of the"Social Bookstore" was started by "Ein Lichtstrahl e.V." in Prenzlauer Berg. Since then, it has become an international bookshop and offers a large assortment of reading material.
This "Social Bookstore" offers books to everyone, but especially to ALG 2 recipients, pensioners, trainees, students and poor citizens. Children have the opportunity to choose from many children's books and literature for learning and school lessons. These can be kept, so they are not on loan. We collect books from the population before they are disposed of elsewhere, or "wander" into the garbage. The books are passed on in a voluntary basis. We have an extensive selection from thousands of donated books of all genres and the number is always growing.
Anyone who would like to support the "Social Bookstore" project can donate books and/or ensure its existance through donations, on which the proect depends. The amount of monetary donations is at the discretion of the donor. In the spirit of sustaining the project, we ask for appropriate donations that correspond to your financial means and thus appeal to your own moral/ethical values and ultimately your honesty and humanity – please support us and our motto "Education for All!", from which you yourself will benefit. We are always happy to receive large donations and every book donated helps us!
Your donations are mainly used to maintain the "Social Bookstore" project, covering ongoing fixed costs. The fuel and rental costs for the respective vehicles for collection of the books from private households must also be covered (please note that this only applies if one cannot bring them to us due to physical or social limitations).
Furthermore, with your donations, any "surpluses" support our active projects, our consulting work, the non-profit neighborhood offers and the covering of the expenses for the organizational background.
The members and supporters of the association work mainly on a voluntary/non-profit basis.
The association only receives a small amount of state funding, to offer the affected people the opportunity to return to work.
Rarely and only if absolutely necessary, is money is spent on organization and coordination or training to support our employees.
Your support, regardless of its form (for example in our ongoing project "Social Book Shop" – having the motto "Education for All") mainly goes into charitable work, facilitating and financing these social projects such as the implementation of diverse neighborhood activities. It also goes to an active self-help support for the socially disadvantaged and migrants.
Come visit and support us. It will be worth your while!
Our address:
Immanuelkirchstraße 20
10405 Berlin
Opening hours:
Monday, Tuesday, Wednesday
from 10:00 until 17:00

Tel: +49 (30) 88493008
We will also gladly accept your book donations!